WHAT IS GRATITUDE ?
Gratitude is simply taking time to think about all the positive things in our life. It is the most powerful habit to increase happiness in our life.
Dada Bhagwan has said – After every hour devote 2-minutes to express "GRATITUDE".
The year 2020 has been a tough year for the whole world. Our Spiritual Master asks us to express gratitude to God as much as possible in the coming new year 2021. Gratitude improves our health, relationships, emotions, personality, and career. Above all, it connects us to the SUPREME CONCIOUSNESS- GOD. Having an attitude of gratitude doesn't cost any money, it doesn't take much time but the benefits of gratitude are enormous.
BENEFITS OF GRATITUDE
1. Gratitude Makes Us Happier–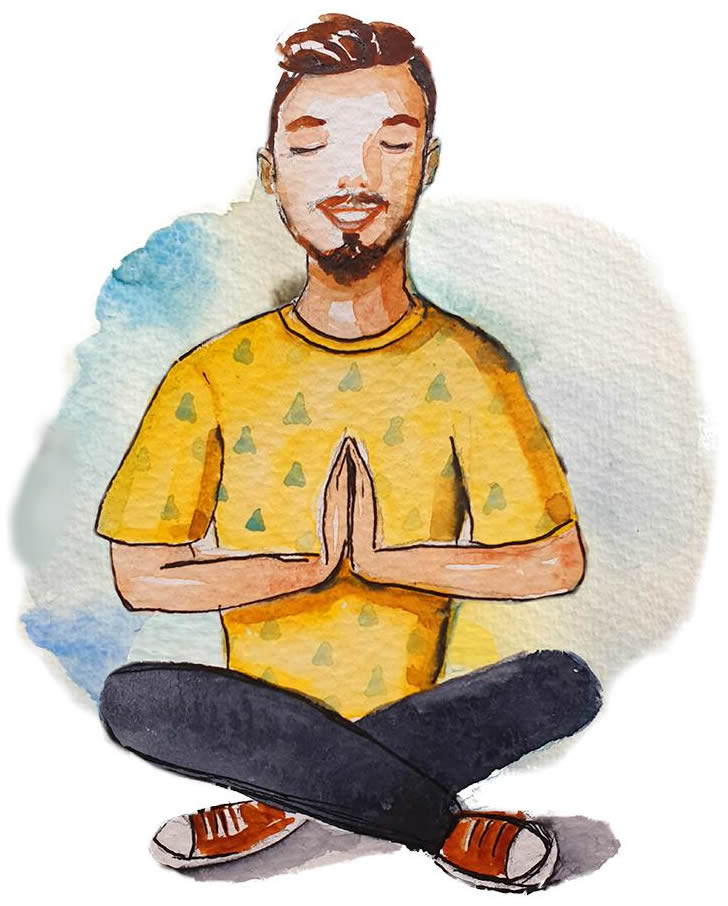 When we practice this 2-minutes THANKS GIVING magical habit regularly we become happier.
How can this 2-minutes THANKS GIVING habit have such a large impact?
Gratitude makes us feel more grateful. It makes positivity loop that increases continuously with time. The emotions of gratitude felt during those 2-minutes are enough to trigger a grateful mood. While in a grateful mood, we will feel gratitude more frequently.
2. Gratitude Makes Us Healthier-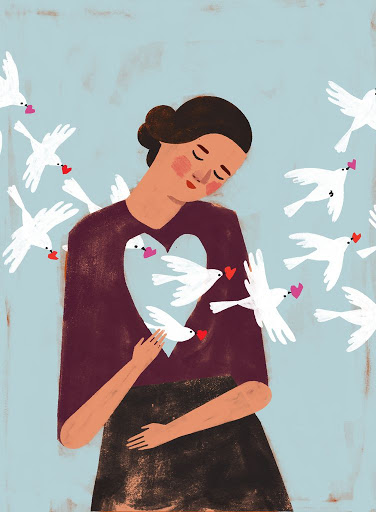 Believe it or not, gratitude can positively affect our health in many ways. The researches show gratitude can decrease pain, reduce bad health symptoms, increase time spent in exercising, increase sleep quality, regulate blood pressure, increase energy and much more.
3. Gratitude Makes Us More Optimistic-
Gratitude is strongly correlated with optimism. Optimism, in turn, makes us happier, improves our health, and has been shown to increase lifespan by a few years.
How does gratitude increase optimism?
The act of gratitude is the act of focusing on the good in life. If we perceive our current life to have more good, we will also believe in our future life to have greater potential for good. Optimism is correlated with gratitude because those with an optimistic attitude are biologically more likely to focus on the good (i.e. gratitude) than on the bad (i.e. personal disappointment, loneliness, anxiety, etc.)
4. Gratitude Reduces Materialism In Our Life-
Materialism is strongly correlated with reduced well-being and increased rates of mental disorder. There's nothing wrong with wanting more. The problem with materialism is that it makes people feel less competent, reduces feelings of positivity and gratitude, reduces their ability to appreciate and enjoy the good in life, it generates negative emotions, and makes them more self-centered.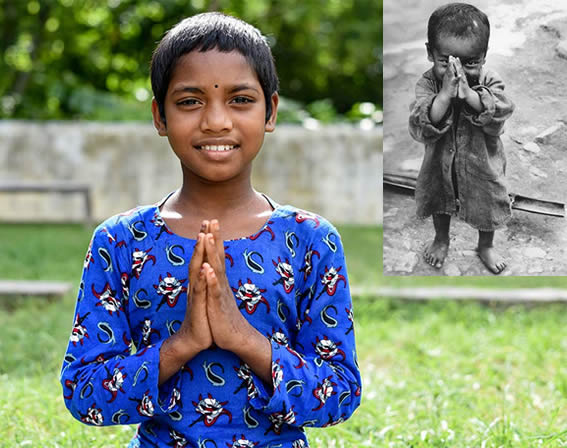 5. Gratitude Increases Spiritualism-
The more spiritual we are, the more likely we are to be grateful. There are two reasons for this :-
Nearly all major religions consider gratitude as a virtue.
Spirituality spontaneously gives rise to grateful behaviour. The opposite is also true. Gratitude spontaneously gives rise to spiritual bent of mind, making one feel closer to God.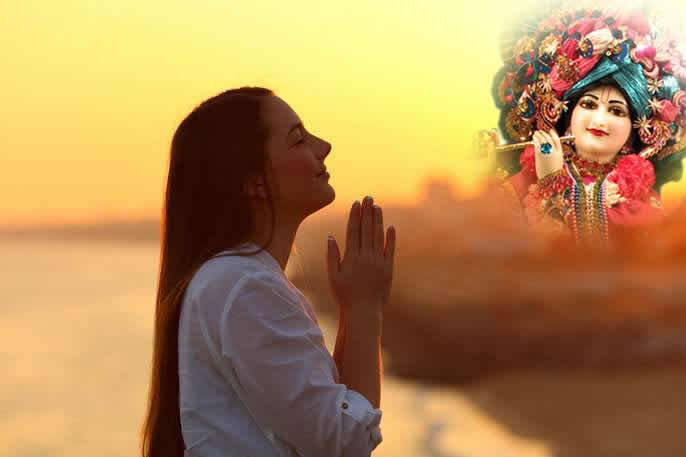 6. Gratitude Makes Us Large Hearted-
This is because the very nature of gratitude is to have the feeling of selfless service for humanity and feeling of closeness to God.
7. Gratitude Makes People Like Us-
Gratitude makes us nicer, more trusting, more social and more appreciative. As a result, we make more friends and deepen our existing relationships.
8. Gratitude Improves Our Sleep-
Gratitude increases sleep quality, reduces the time required to fall asleep, and increases sleep duration. The point is :- What is in our mind when we are trying to fall asleep. If there are worries regarding the kids or anxiety about work, the level of stress in our body will increase, reducing sleep quality, keeping us awake and cutting down our sleep. If we think about a few grateful things we received today; it will induce the relaxation response and make us happy and peaceful. Yes – Gratitude is a safe and free sleep aid.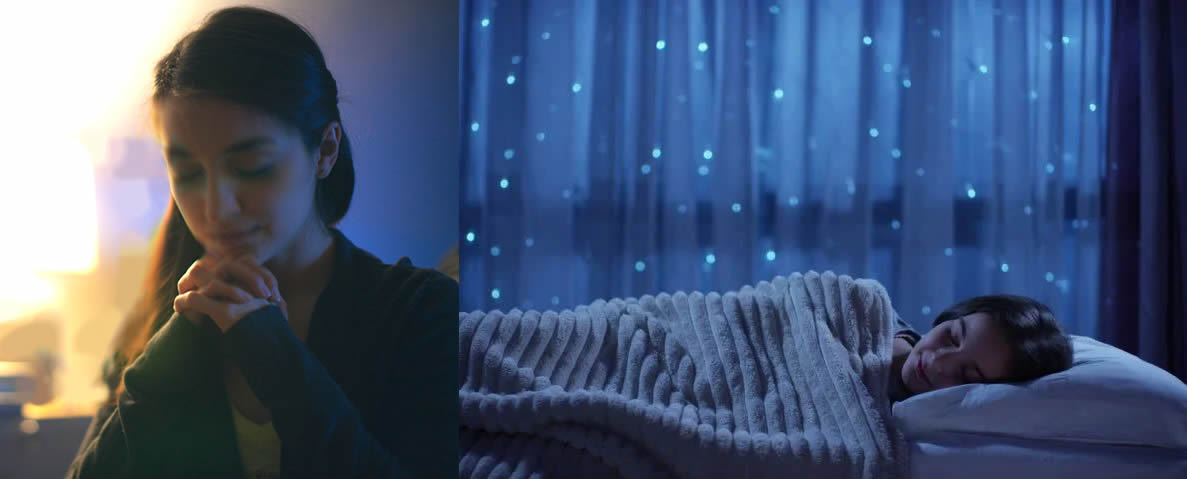 9. Gratitude Keeps Us Away From The Doctor-
Gratitude strengthens our body's physiological functioning. Positive emotions improve health. Gratitude is a positive emotion. In fact, some recent researches show that those who engage in gratitude practices have been shown to feel less pain, go to the doctor less often, have regulated blood pressure and are less likely to develop a mental disorder. Gratitude encourages pro-active attitude towards health like exercising and paying attention to health risks.
10. Gratitude Lets Us Live Longer-
Gratitude can extend lifespan. Studies have shown that optimistic people lived a few years longer than pessimistic people.
11. Gratitude Increases Our Energy Levels-
Gratitude and vitality are strongly correlated .When we are grateful for little things in our life, we feel more energetic.
12. Gratitude Helps Us Bounce Back-
We all feel low at times. Depression. Anxiety. Loneliness. It happens to all of us. Gratitude is not going to make you magically "immune" to these negative feelings. They are a part of life's experiences. However, people who express gratitude are more resilient. Meaning they "bounce back" faster. These negative emotional swings simply do not last for long in their life.
13. Gratitude Makes Our Memories Happier-
Our memories are not set in stone, like data stored on a hard-drive. There are dozens of ways our memories get changed over time – we remember things as being worse than they actually were, as being longer or shorter, people as being kinder or crueler, as being more or less interesting, and so on. Experiencing gratitude in the present makes us more likely to remember positive memories in a positive light. It can actually transform some of our neutral or even negative memories into positive ones.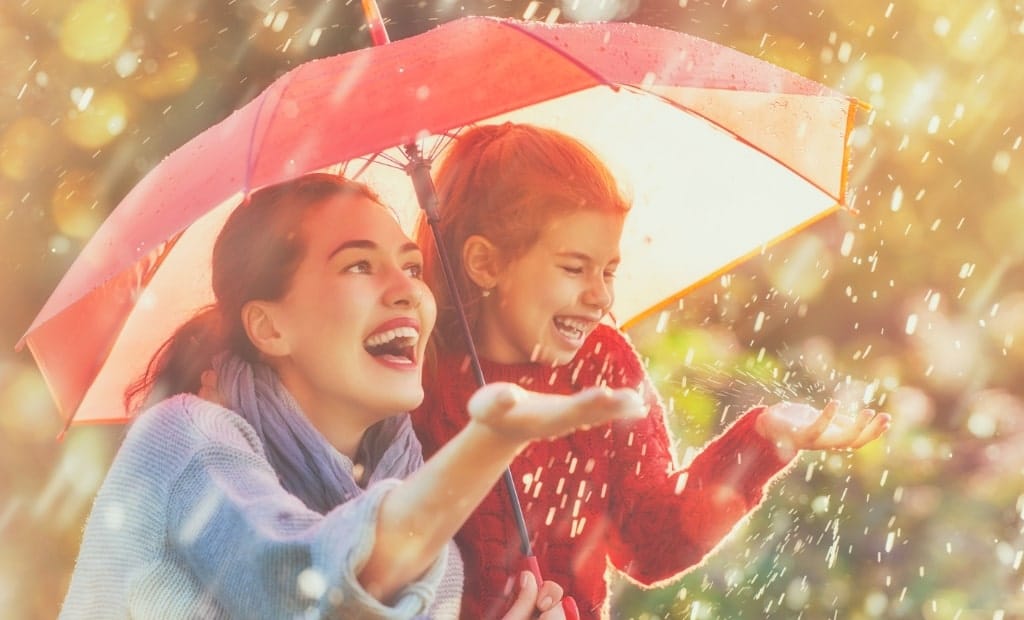 14. Gratitude Reduces Feeling Of Envy-
A little bit of jealousy or envy in the right direction is motivating. It can encourage us to work harder and try to achieve the things that we envy in others. Too much of envy produces feelings of insecurity, materialism, inferiority, distrust and unhappiness.
Master says, "Stop comparing with others and start feeling thankful for all that God has given us".
15. Gratitude Helps Us Relax-
Gratitude and positive emotion, in general, are among the strongest relaxants known to man.
16. Gratitude Strengthens Our Positive Emotions-
Gratitude reduces feelings of envy, makes our memories happier, lets us experience good feelings, and helps us bounce back from stress.
17. Gratitude Boosts Our Career-
Gratitude makes us a more effective manager, increases our decision-making capabilities, increases our productivity. As a result, gratitude helps us achieve our career goals, as well as makes our workplace a more friendly and enjoyable place to be.
18. Gratitude Increases Our Goal Achievement-
In one study, participants were asked to write down those goals which they wished to accomplish over the next two months. Those who were instructed to keep a gratitude journal reported more progress on achieving their goals at the end of the study. Gratitude will not make us lazy and passive. It will surely make us more active and productive.
19. Gratitude Improves Our Decision Making Power-
Decision making is really tiring. Even for the most basic decisions, like- where to go and have dinner, there are dozens of variables to consider : how much time and money do I want to spend, what venue would I like today, am I willing to travel far, what should I get once I get there, and so on…. Those who cultivate an attitude of gratitude find it easier to take decisions, whether big or small.
20. Gratitude Increases Our Productivity-
Those who are insecure have difficulty focusing because many of their mental resources are tied up with their worries. On the other hand, those who are highly confident are able to be more productive, because they can direct more of their focus towards their work. As gratitude has been shown to increase self-esteem and reduce insecurity, this means that it can help us focus and improve our productivity.
CONCLUSION-

Gratitude is a wonderful magical habit to nurture in our life  for improving satisfaction, happiness, health, wealth, prosperity, love, joy, peace, devotion and spirituality in life.